3 Ways To Get Rid Of A Tree Stump Without Paying For A Stump Grinder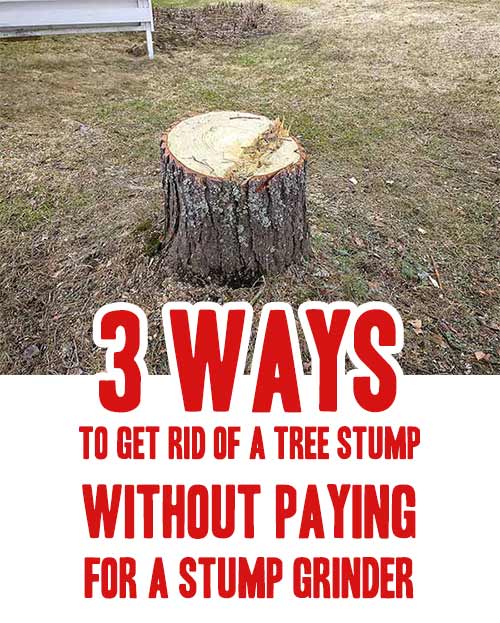 Have you cut down a tree and want to find a cost effective way of removing the stump? Or are you planning on removing a tree? Whichever it is, chopping down the tree is only a small portion of the work involved.
The real headache is removing what you can't see. THE ROOTS AND STUMP! See how you can save a little money and get rid of that stump on your own!
3 Ways To Get Rid Of A Tree Stump