How to SEW A Sock Lion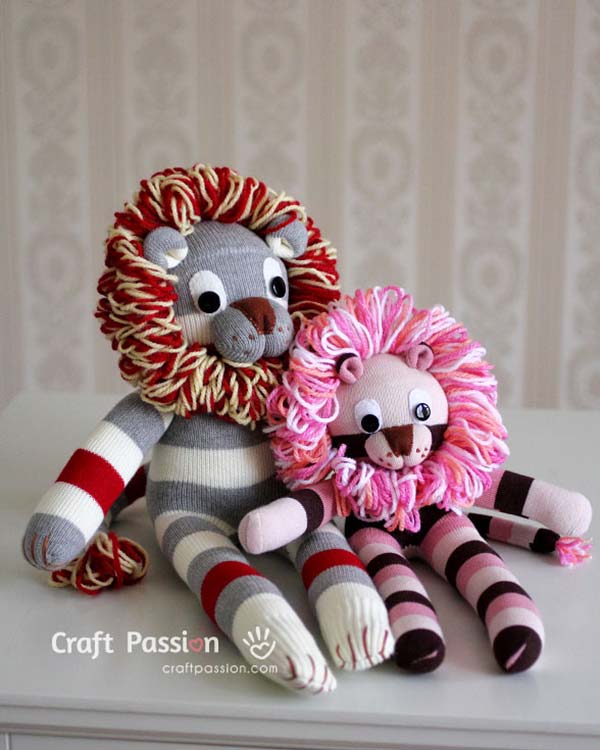 I think that this may be my favorite sock toy ever! I thought the sock owl was the cutest but this is by far winning now. This is great for boys but cute for girls too.
Over at craftpassion.com they have a free pattern to use. They say the difficulty level is an avid beginner / intermediate but I took a look at the pattern and I don't think it's too difficult. Check it out and let me know.