Perfect Egg White Meringue Recipe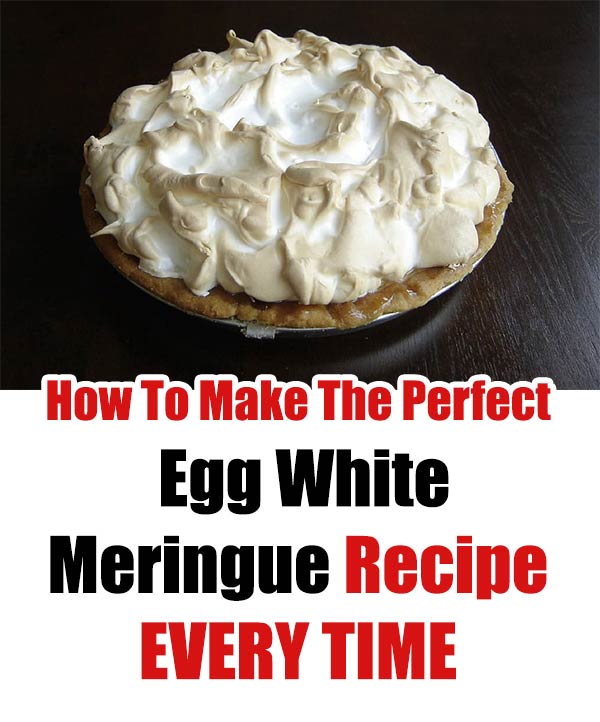 Making Perfect Egg White Meringue is much like blowing air into a balloon while whipping. Beating or whisking causes the protein in the egg whites to unfold, forming films that trap the air bubbles, and the sugar stiffens the foam.
A perfect egg white meringue is really nothing but a foam, and foam is a big collection of bubbles. I found, tried and ate this recipe last night, it is the best meringue you will EVER taste. Enjoy!
Perfect Egg White Meringue Recipe