RIGHT/LEFT Christmas Gift Exchange Game: Last Minute Family Christmas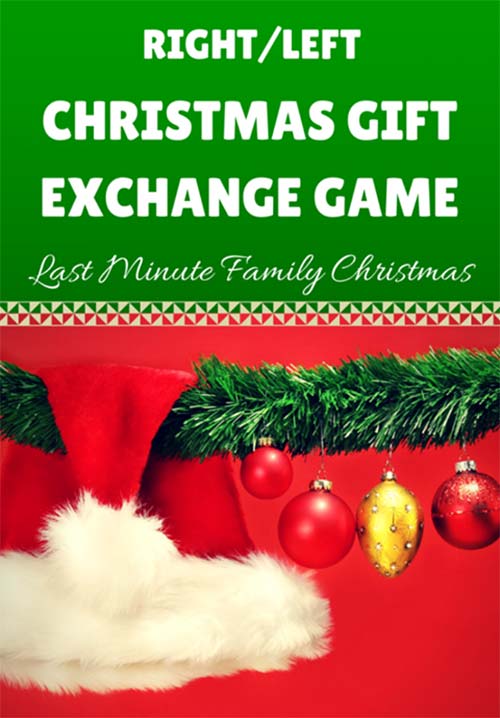 If you've been a reader for long, then you know that I LOVE, LOVE, LOVE Christmas gift exchange games and am always looking for new ones to play each year with the family. Have you or someone in your family ever planned their entire Christmas frantically in the last minute? Midnight gift buying, microwave meals, buying a Christmas tree two days before Christmas?
If so, then this Right/Left gift exchange game is perfect for you and your family! It's a simple way for large or small gift giving and provides plenty of laughter on this entertaining story about a last minute family Christmas. You're sure to enjoy it!