How to Make 5 Minute Folding German Stars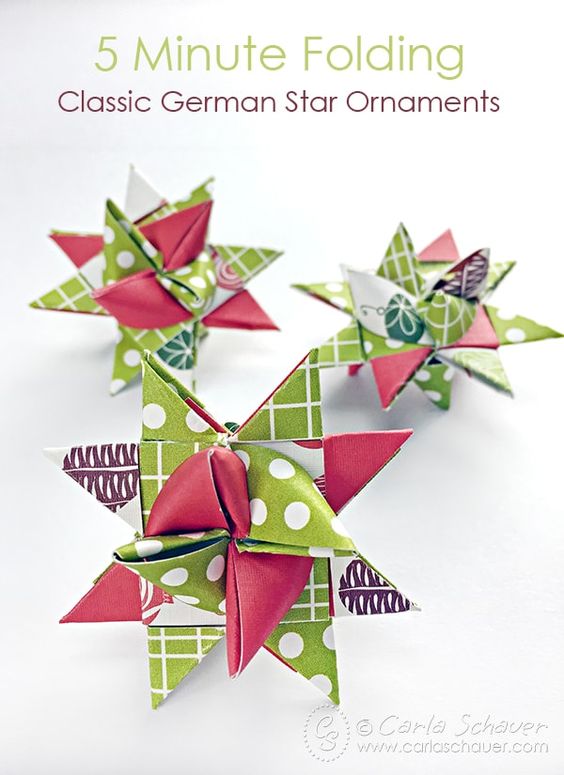 Thank you to carlaschauer.com for allowing us to share this wonderful holiday craft.
Learn how to make German stars for Christmas for a super fun holiday craft! The kids and adults of the family will get a lot of fun making these cute German stars for the christmas tree.
Check out how to make them and if you decide to make one or a few send in your photos, I would LOVE to see them.
How to Make 5 Minute Folding German Stars