Cardboard Roll Snake Knitting Tutorial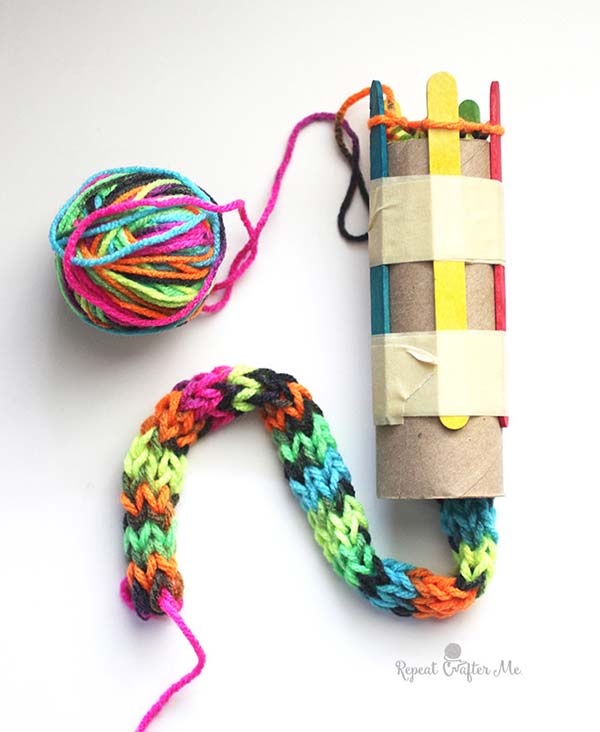 Kids spend way too much time on their phones or computers. Let them have a break and learn how to knit using a used toilet roll and some yarn!
Have your kids ever tried toilet paper roll knitting? I just got the supplies and am going to get my kids to do some tonight. I am excited and I know they will be too.
Cardboard Roll Snake Knitting Tutorial