Easy Potato Bread Recipe That Anyone Can Make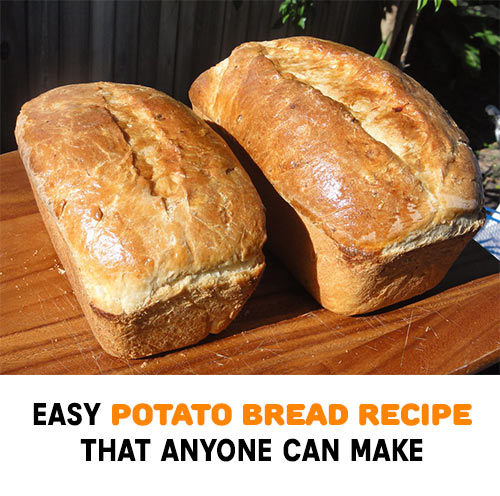 Potato bread can be made using fresh mashed potatoes, or powdered/dehydrated potatoes. Making potato bread is a great way of using up leftover potatoes.
We are often left with a small bowl of left over mash potato, which often sits in the refrigerator for a few days before getting wasted… So how do you stretch a small amount of potatoes into another meal sized portion?Check out the recipe and let me know if you make a loaf or two!
Easy Potato Bread Recipe That Anyone Can Make