How To Etch Glass At Home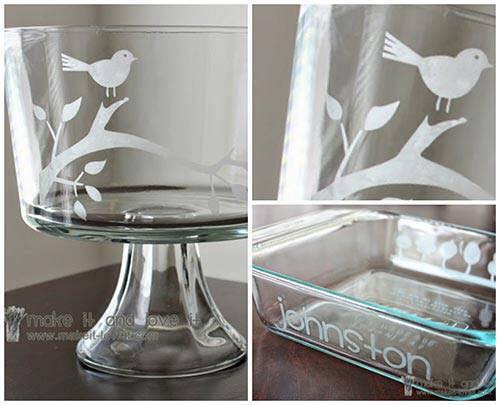 Glass etching is a process that abrades or chemically eats areas of shapes or patterns into the glass which creates a rough frosted image. Tried and true glass etching techniques help turn ordinary household items into beautiful works of art. If you're interested in making decorative glass projects, you'll want to learn the etching secrets that masters of the craft have used for decades.
If you have some bowls or vases of glass that you find too ordinary and boring then you can try giving them a makeover with this glass etching technique. The method to do glass etching is pretty simple to follow and the main ingredient in this is actually the glass etching cream that has acidic nature and leaves a permanent etching mark of the desired design on glass.