How to Make a Dahlia Book Page Wreath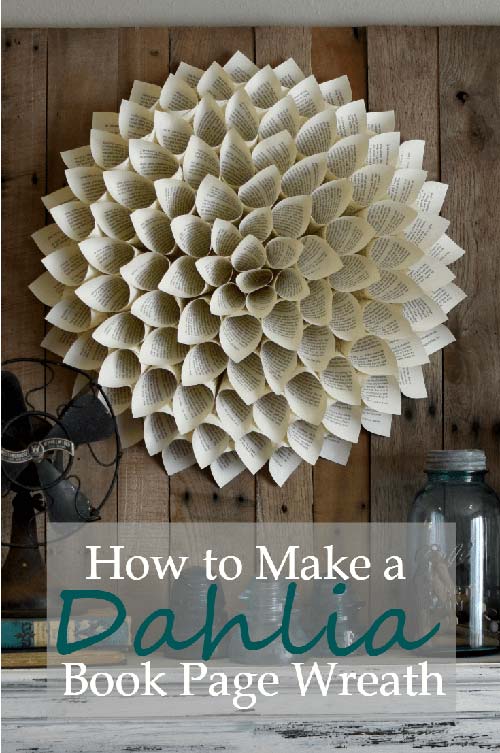 I'm a book lover, so anything that is book related… well, I'm all about that. This would be a perfect project for my home office, which by the way, is filled with books.
This would be the perfect DIY to do with an old historical book that meant a lot to me in my childhood. Now, to figure out exactly what that would be. Hmmmm, what was your favorite book growing up?
How to Make a Dahlia Book Page Wreath