How To Make An Attic Storage Assistance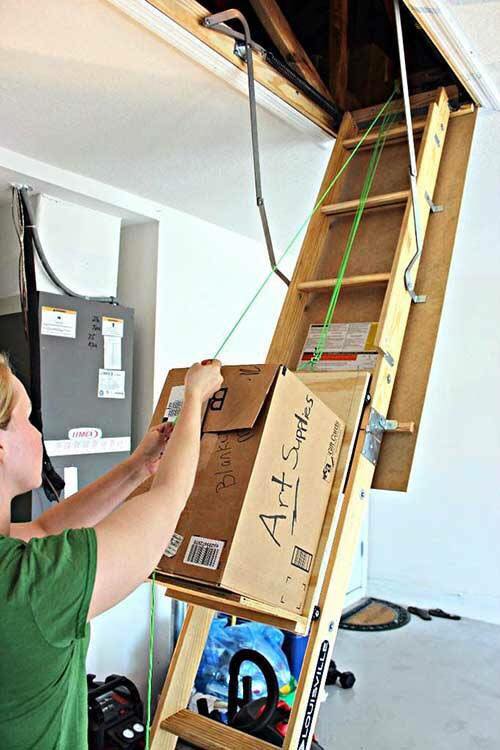 How many times have you gone to put something in the attic for storage and then been crushed because you couldn't lift it up there or it was just too darn heavy to lift without 3 or 4 people?
This happened to me last week, my hubby is away with work so I had to come up with something as I needed to clear out the spare bedroom. I came across this genius DIY project which can lift things into the attic for you. Very simple to construct.
How To Make An Attic Storage Assistance