How to Prune Tomatoes for a Big Harvest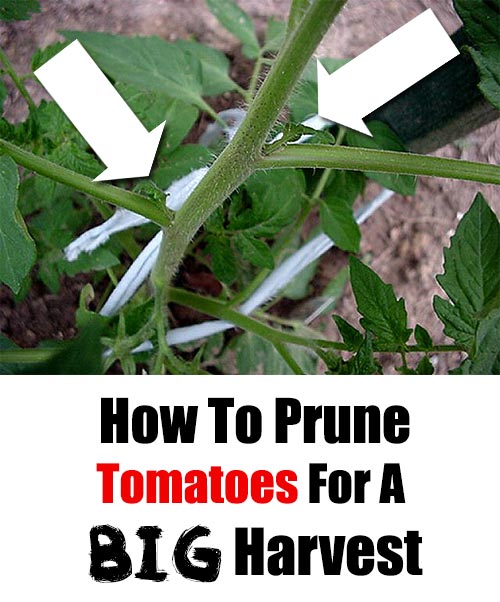 Pruning tomato plants is an optional technique that some gardeners use to keep plants tidy, manipulate fruit size, and even speed ripening. I have been doing this for many years with GREAT success. I would recommend anyone do this anyday of the week.
I prune the "suckers" until my plants are about two to three feet tall. By then I am usually tired of messing with them. I get really large tomatoes and I have noticed I have less problems with blight as compared to others in the area that don't prune.
Check out how to properly prune your tomatoes and have the biggest yield of your life this year!
How to Prune Tomatoes for a Big Harvest