What to Plant in December Zone 8, 9 and 10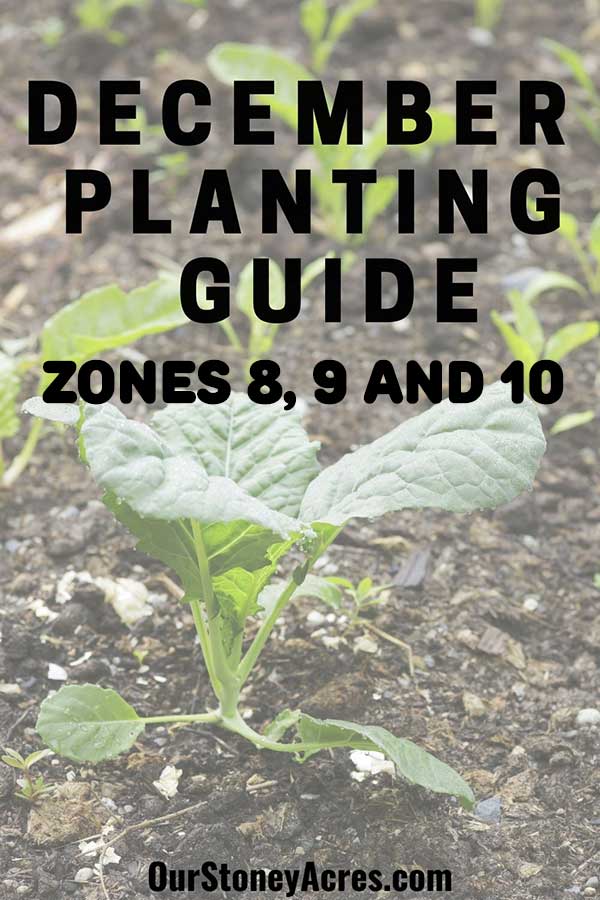 This article is specifically for those of you who are living in zones 9 & 10. If you aren't in zones 9 or 10 you can check out our article on what to grow in December if you live in zone 8.
Or if you live somewhere like me that is too cold for planting this month you can do these winter garden tasks.
What to Plant in December Zone 8, 9 and 10